International Indian Film Academy Awards 2015
This year marks the 16th edition of the International Indian Film Academy (IIFA) Awards. The green carpet was lined with Bollywood stars and other notable actors and actresses. The awards ceremony was held in Kuala Lumpur, Malaysia. Indian cinema is known to be full of vibrant color, fashion, and musical/dance performances, and this event was full of all of the above. The IIFA aims to recognize the "artistic and technical excellence of professionals in Bollywood's Hindi cinema." The awards ceremony are always hosted outside India to demonstrate Bollywood's international appeal and growing audience. Among the honorees of the IIFA Awards were Deepika Padukone (films include Piku, Happy New Year and Finding Fanny) with the Woman of the Year award, and Kapoor and Kangana Ranaut for the male and female awards for top performance in a leading role in the movies Haider and Queen respectfully. If you are not yet hip to the Indian Cinema scene, check out Bollywood to get a quick emergence into this fabulous genre of film.
Here are few of our favorite looks from the IIFA green carpet.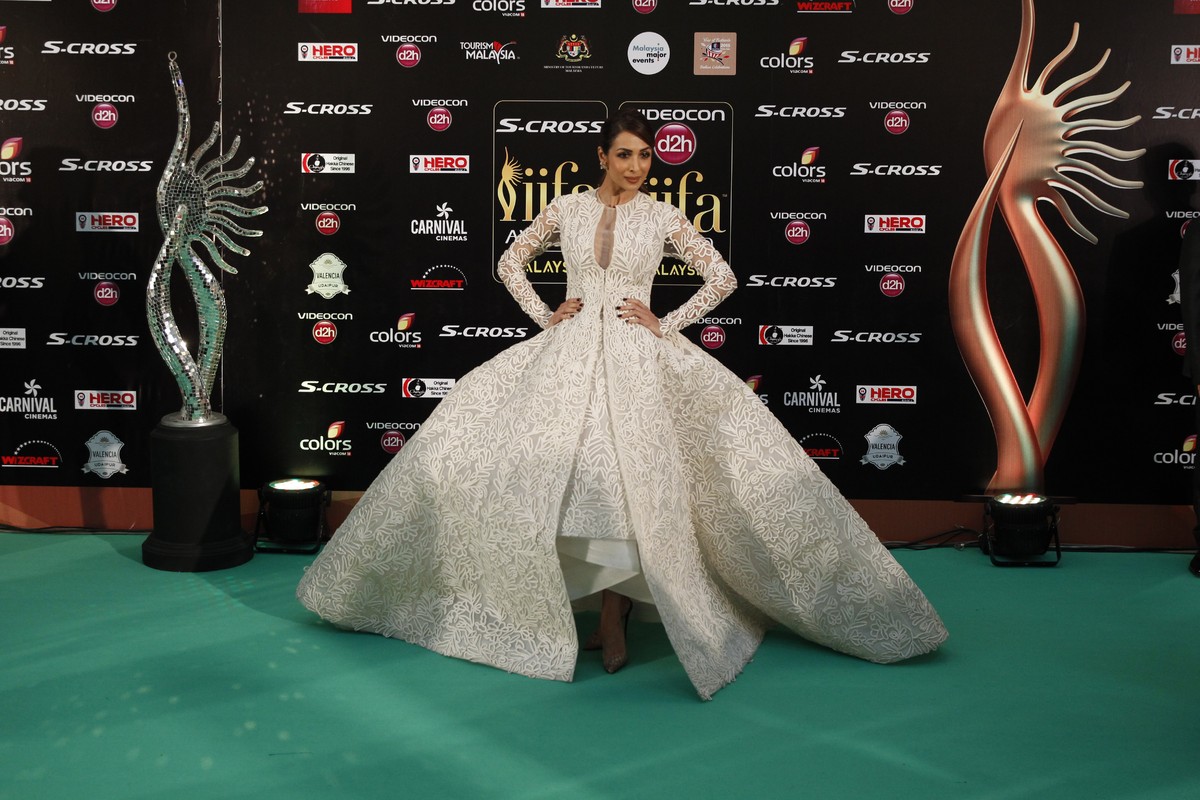 Danielle Willis