How to create the ultimate "Seasonless" wardrobe
Imagine having one unified wardrobe that you can wear all year round. Imagine that you never have to use under-the-bed plastic bins or storage units filled with "out-of-season" clothing. Sounds pretty nice, doesn't it? Sure, the Mari Kondo-reading minimalist inside each of us wants to believe that a chaos-free closet is an attainable reality — but we can't help but get a little nervous when we consider thinking about our clothes in a way that doesn't allow for quirky knits, printed duster coats, and colorful sandals.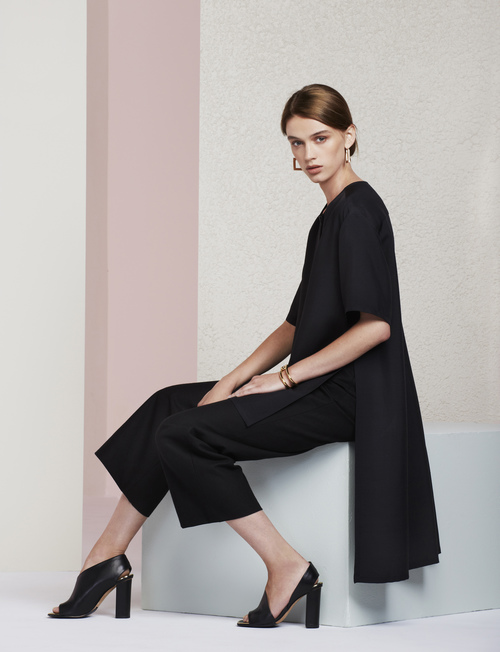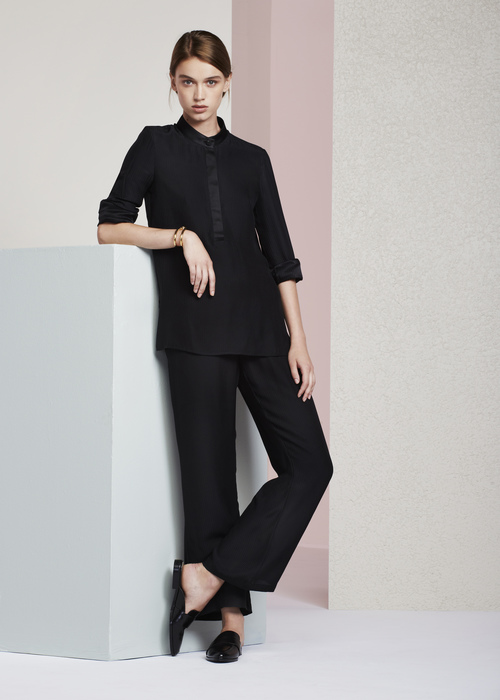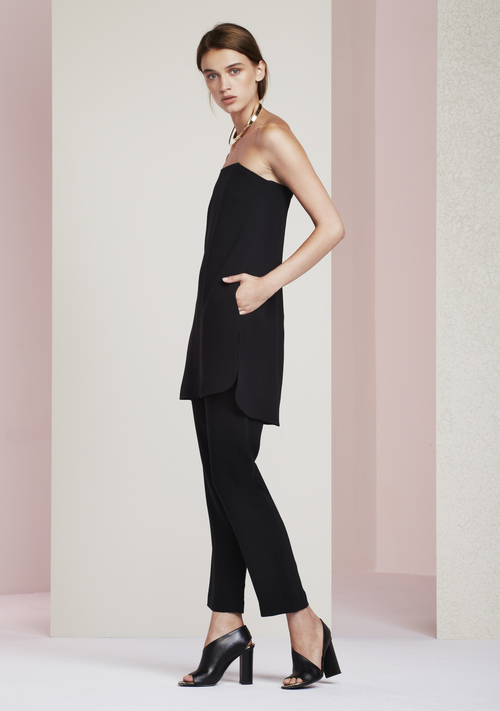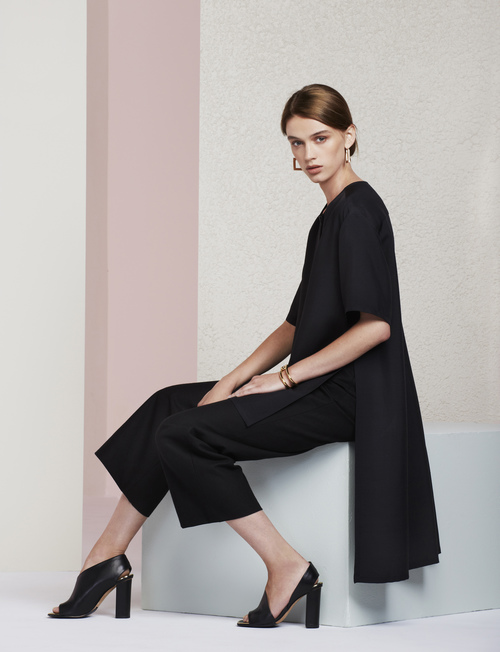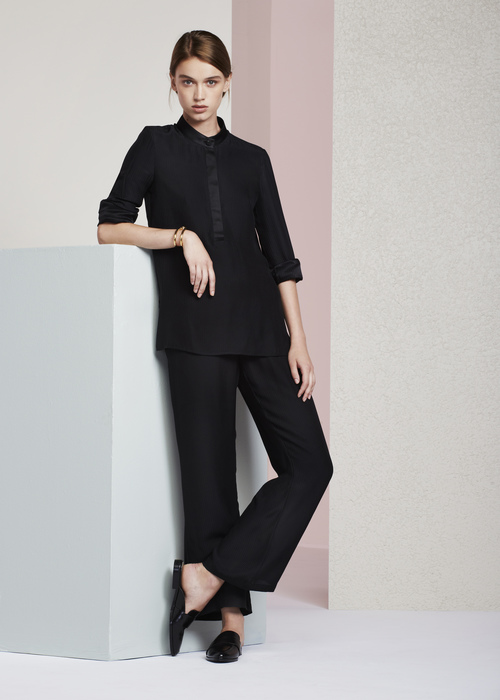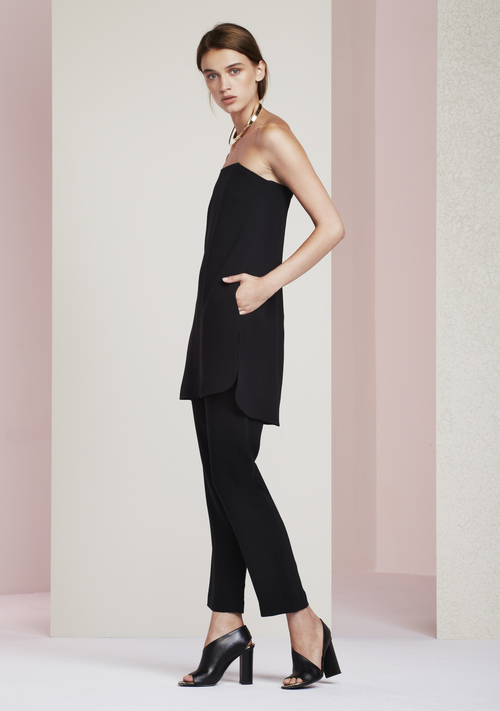 If you ask designer Catherine Quin and many others, though, a collection of always-relevant pieces isn't just for the Mari Kondo fanatics of the world. Catherine Quin is working to make this minimalist concept a reality, even for the trend-lovers. Her line of black-only, atelier-produced items aims to help you create and maintain a versatile wardrobe that transcends occasion, climate, and culture.

The first key to doing so is sticking with a single color palette — in Quin's case, all black — and narrowing in on core items that will get the most possible wear: "Modern classics serve as the foundation of a wardrobe, but can be quite versatile in their styling and translate beautifully across seasons," says Quin. "The monochromatic nature of the brand's mainstay offering, black, is truly a seasonless palette and one which will forever remain relevant."
Still, it's hard to imagine limiting the clothing in our wardrobe to an amount we can count on two hands — or to a single color. For some, part of what makes getting dressed in the morning exciting is the creativity that comes with mixing and matching unexpected items. But if you find this minimalist style philosophy convincing, shopping for the right staples is the best way to begin adopting it. And we recommend starting out with the following: a full-length black dress, a jumpsuit, a silk blouse, a pair of wide-leg trousers, cigarette pants, and a blazer. It's all about blurring the line between your "work" wardrobe and your "social" one, to result in a cohesive lineup of pieces that can be worn for both.
It's also important to keep in mind that we are telling you to eliminate trends from your life altogether. Instead, it's about getting inventive so you can wear certain pieces a variety of ways. A minimal wardrobe allows the wearer to shift the focus to, say, their jewelry or shoes, or layer your minimalist pieces with colored and printed ones." Now that is speaking my language!

So, is it actually possible to have a "seasonless" wardrobe? Yes, for the most part, I guess! Now the real question is, is it totally realistic? I would say probably not but in an effort to err on the side of timeless rather than trendy, this wardrobe option will help streamline getting dressed in the morning! And you may save yourself and your wallet from those ever looming impulse buys!
Elaina Moore