Q & A with Christina Pinero
Name: Christina Pinero
Occupation: Licensed cosmetologist, weavologist & makeup artist
Years in the Industry: 12
Q: When did you first learn that you had this amazing talent?
A: I realized beauty was my passion when I was a child. I always loved doing hair and playing in makeup. I started off by braiding my local basketball and baseball team players' hair. I gradually became more involved and dedicated to my craft by volunteering in my community by providing hair services to the local church and community centers. I always knew I was destined to do hair and makeup.
Q: What has been the most exciting moment in your career?
A: The most exciting moments in my career were when I graduated from beauty school and volunteering for the St. Baldwick Foundation for Leukemia. Both moments were very sentimental and rewarding.
Q: What are your beauty projections for this season?
A: I project that extensions of all textures and colors will be huge this year. Extensions allow people to experiment without damaging their own hair. I love working with extensions; there's so much creativity that goes into this kind of service.
Q: You've been #Indiqued! Tell us about your experience working with our brand?
A: Being #Indiqued is huge! Indique hair is the best in the industry, hands down! Indique offers so many different textures and products. I'm able to color, cut, and style my clients with the best hair on the market, and my they can tell the difference. Another major part of the Indique experience is the staff! All of Indique's staff members are very informative and make it a point to build great relationships with their Partner Stylists.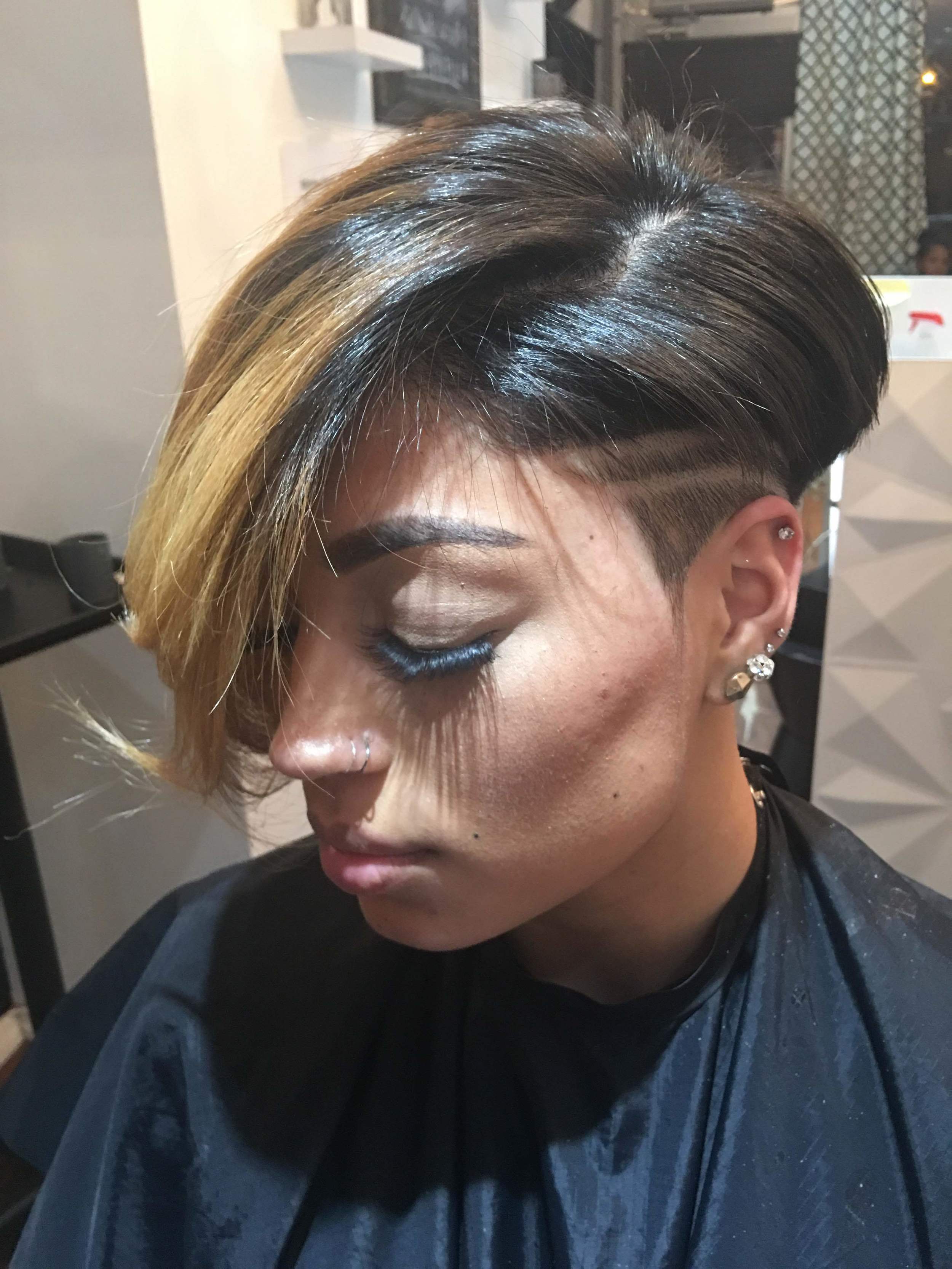 Q: What advice do you have for someone aspiring in your field?
A: The best advice I would give to someone who is aspiring to be in the beauty industry is to always stay focused, work hard, be involved and stay up to date with new trends and techniques. Also, always have goals, never stop.
Q: What have been some of the barriers you've faced in this industry?
A: I wouldn't say I've faced barriers, everything I go through is a part of my growth as a stylist. I remain humble and always look at the positive, working through whatever comes my way. But so far the beauty industry has been great to me.
Q: What is a staple beauty item that we should all have?
A: One staple beauty item we should all have is a hair alternative for bad hair days. This is where Indique comes in , extensions has saved me on plenty of bad hair days.
Instagram: hair_bychrissy
Facebook: Christina Pinero
 
Meet Christina at The Butterfly Effect on June 5th at the Bronx Museum!