Q&A With Makeup Artist & Founder of Beautiful Soul Amanda Brown
Name: Amanda Brown
Occupation: Makeup Artist and Motivational Speaker
Years in the Industry: 6 years
Q: What ignited your passion for makeup artistry?
A: I was a professional dancer for about 12 years. I would always do my makeup for shows and soon I started doing makeup for my friends in the dance company as well. When my lifestyle changed and I started a family, dancing wasn't really feasible anymore. Makeup became my new love. A few years later, I found myself putting dance on the back burner and really diving head first into my makeup career.
Q: What inspired you to begin the Beautiful Soul campaign?
A: After working in LA for two years having some of the top reality and industry stars as clients, I started to realize many women although beautiful on the outside, didn't feel beautiful on the inside. Many women weren't beautiful on the inside and it would manifest on the outside in different unflattering characteristics. It caused me to really evaluate myself and what being beautiful truly means. This revelation took me on a long journey that birthed this campaign. You can learn more about my journey on www.beabeautifulsoul.com and my blog www.journeytopurpose.squarespace.com
Q: What has been the most exciting moment in your career?
A: I would have to say the most exciting part of my career was getting the phone call that I would be working on the set of Love and Hip Hop Hollywood. I had only been in LA for about two months, we were down to our last couple of dollars and it was like a prayer was answered! I remember the anticipation I felt when I was waiting for the call and the excitement I felt when they said yes! And although the entire experience was something way different than I imagined it would be, it was the beginning of a brand new process God was taking me through where I would ultimately find my true self.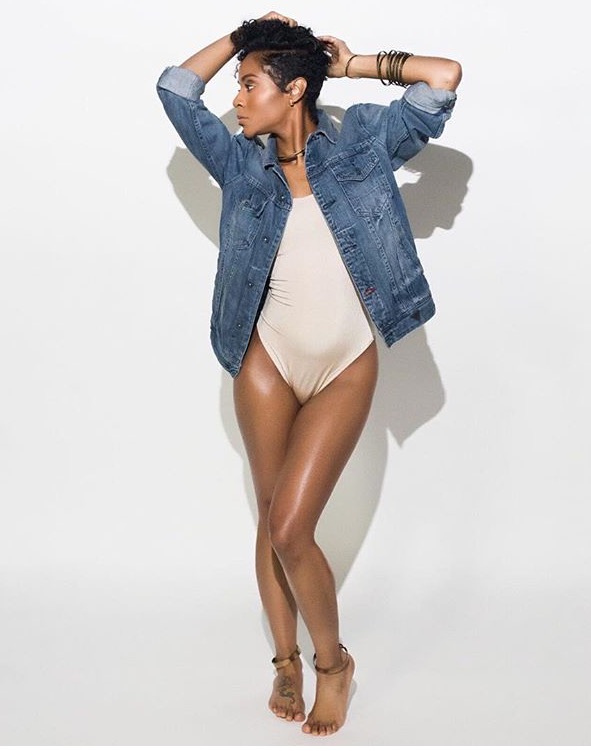 Q: What are your beauty projections for this season?
A: My beauty projections for this season would be natural, natural, natural! I'm really hoping that we can come back to a place in the beauty world where less is more and real is beautiful and truly practice it. Flaws create character; otherwise we all just look like contouring clones lol!
Q: What advice do you have for someone aspiring in your field?
The biggest advice I can give someone aspiring in the beauty industry and really in any industry, is to trust the process! Yes it seems cliché but that's because it's a statement that many say but few actually practice. Trusting the process means not compromising, not conforming to the crowd or bending your values just because of opportunity or the illusion of success. Be honest, be kind, help people, work hard, keep your word, be on time and do everything to the best of your ability. You have to trust that what is for you is for YOU and what isn't, was never meant to be. If you work hard, do your part and trust God, HE will manifest your dreams.
Q: What have been some of the barriers you've faced in this industry?
A: I would have to say my biggest barrier in the industry was myself. There was a time I was timid and afraid of opportunity because I wasn't confident in my gift or myself as a whole. Once you overcome yourself, you really can conquer anything. People will try to intimidate you with their success but really most are just as insecure as you, they just express it differently. When you're secure in who you are, others opinions of you can't offend you, and you can recognize the good advice from the bad, take what you need and grow.
Q: What is a staple beauty item that we should all have?
A: My number one staple beauty item is a smile and graceful attitude! A REAL one lol! Our features don't make us ugly or pretty, our spirit does! But if we're talking cosmetics, I would have to say mascara. Sometimes I won't put on any makeup at all but I'll throw on 3 coats of mascara, and I mean really load it on there! And it changes my whole look! But never forget the smile!
Personal/Makeup IG: @mandamakeup
Beautifulsoul IG: @beabeautifulsoul
Facebook: https://m.facebook.com/amanda.brown.1297943
Beautiful Soul fan page: https://m.facebook.com/Beautiful-Soul-1781711918718546/?ref=bookmarks
Join Amanda on Saturday, August 20th for the Beautiful Soul Launch Event in Philadelphia, PA.