Iris van Herpen: Transforming Fashion at the High Museum of Art
A couple Fluff editors were recently invited to a private viewing of the Iris van Herpen exhibit at the High Museum of Art in Atlanta. This is the first ever fashion exhibit presented at the High and it is absolutely mind-blowing and inspiring. Curated by Sarah Schleuning, the exhibit takes an in-depth look at Herpen's innovative approach to fashion design and her uncanny craftsmanship.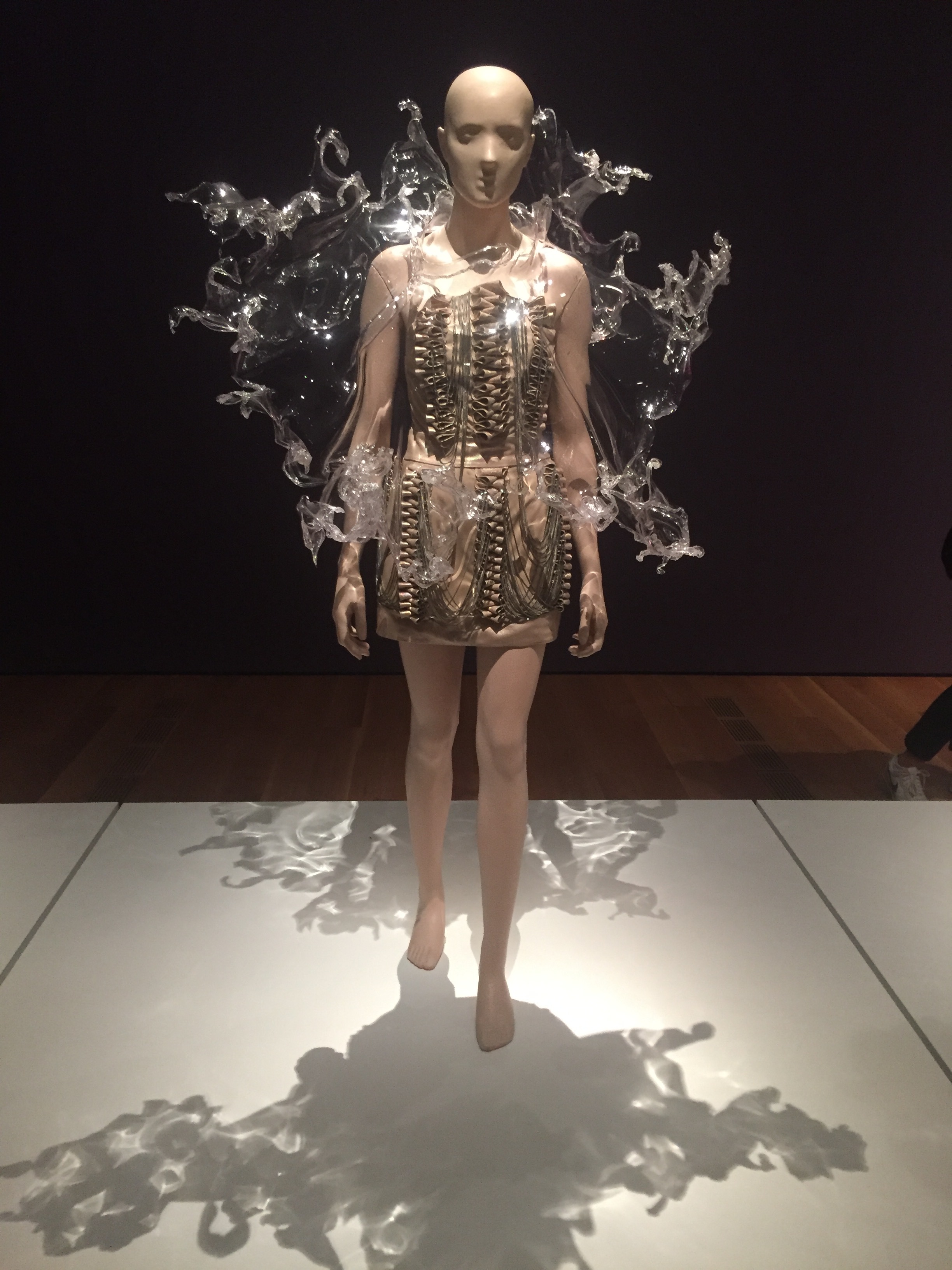 The 31 year old Dutch designer has only been presenting her designs since 2007. She is recognized for mastering the crossroads of art, technology, and fashion. "For me fashion is an expression of art that is very closely related to me and my body. I see it as my expression of identity combined with desire, moods and cultural setting," says Herpen. She uses traditional methods such as sewing and weaving as well as experimental methods like glass burning, sculpting and 3D printing. Though her work is typically recognized as collectors items, her pieces have been spotted on Beyoncé, Lady Gaga, Daphne Guiness and more.
The exhibit showcases 45 looks from Herpens career. Tickets are available for $19.50 and It shows until May 15, 2016. If you're in Atlanta or willing to travel, it is something you definitely do not want to miss.
Special thanks to Chilly-O, Karl Injex and Sarah for the invite!
Trévon Williams
Free spirited snob. The best things in life are free; the second best are very expensive.