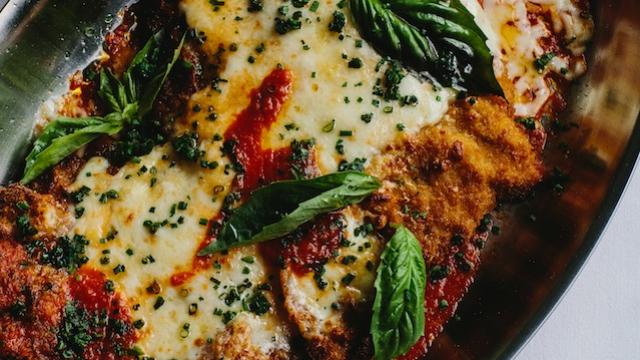 MARCEL is Atlanta's newest steakhouse curated by legendary chef Ford Fry.
Ford Fry is renowned for opening highly conceptual restaurants with exquisite cuisine and unique cocktails. He adds to his portfolio with Marcel, which happens to be the most expensive out of all his restaurants and also Atlanta's most expensive steakhouse. Located in the ultra-swanky Westside Provisions District above Steven Alan and Little Trouble, the steakhouse opened in July 2015.
Marcel is the epitome of fine dining with edge. It's very reminiscent of a dining den in NYC's gridiron district but in the early 1900s. The restaurant is named after Marcel Cerdan, a Parisian boxer who became a national hero in 1940s. The Parisian inspiration can be identified in the decor and ambiance.
Though the ambiance is heavily French inspired, Marcel's executive chef Brian Horn created a menu focused on fine American classics. Some of our favorite items include the Oysters, Lobster Chowder, Porterhouse Steak for two, Le Marcel Grand, Veal Parmesan and the Roasted Asparagus.
The plates pair perfectly with Marcel's beverage selection. There is menu full of aged wines and complex cocktails; the Stinger and Le Bombardier are definitely must trys! The cocktails range from $8-$11 where glasses of wine go between $9-$25.
Though Marcel is a pretty penny, there are lunch and late night menus with small plates for $16 and under. From the intricate decor, to the neck breaking pricing, to the classic menu, we can assure you that there is no comparable dining experience in Atlanta.
Marcel | Westside Provisions - 1170 Howell Mill Rd, Atlanta | 404.665.4555
Trévon Williams
Free spirited snob. The best things in life are free; the second best are very expensive.