Hidden Gem: The Painted Pin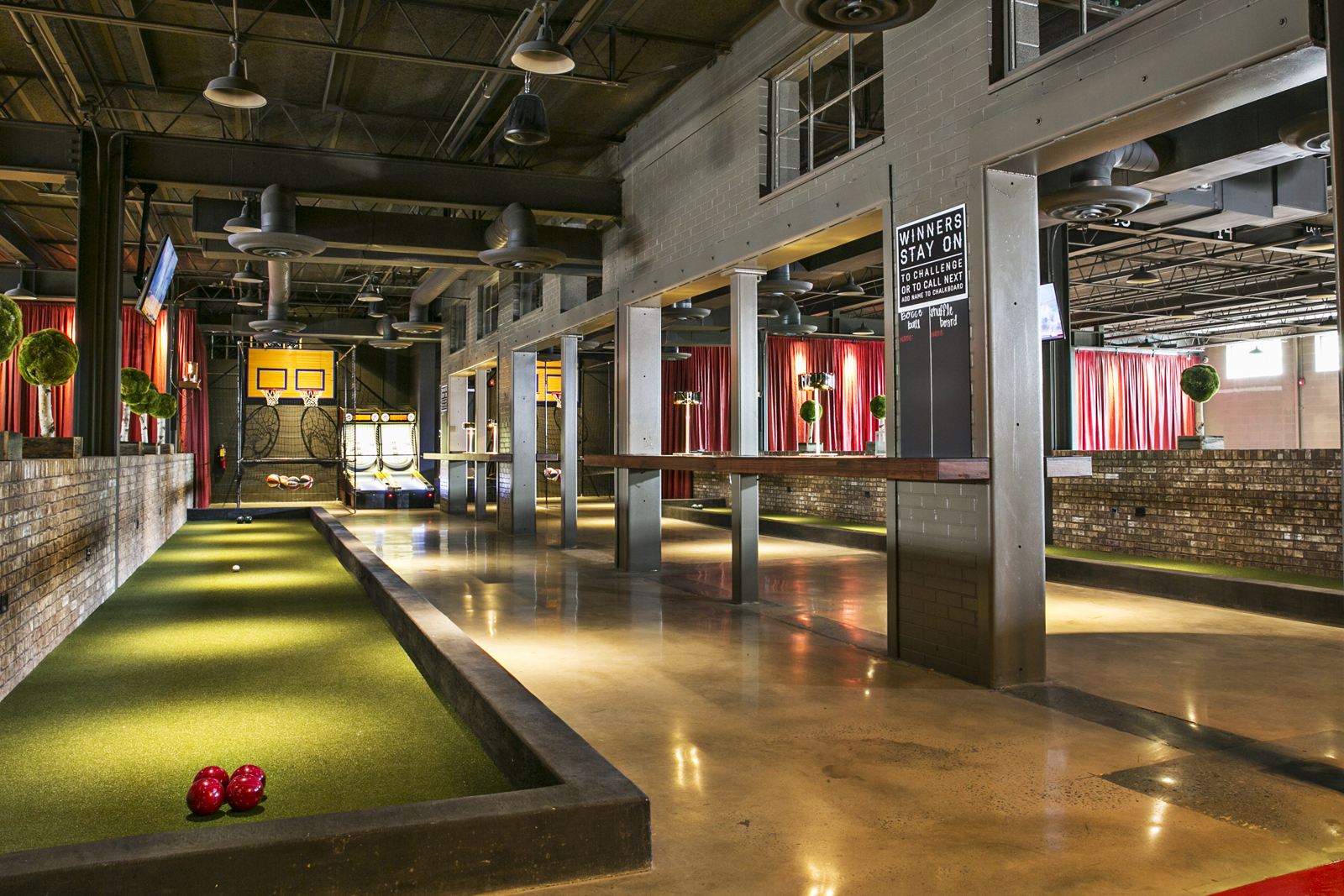 The Painted Pin is a swanky bowling alley and entertainment venue in Atlanta wedged between the Buckhead and Lindbergh neighborhoods. Opened in 2014, The Painted Pin combines an upscale ambience with practical activities for an unforgettable experience.
VIBE
Though its centered in a fine arts district, the Painted Pin is anything but stuffy. The rustic decor, detail oriented design and sensual lighting come together for a plush experience. The staff is young, stylish, and diverse just like the crowd that frequents here. The energy is very reminiscent of your favorite pub.
FOOD
The bites at the Painted Pin are definitely a high point. With prices ranging from $7-$20, the food is reasonably priced and absolutely delicious. The menu was curated by Le Cordon Bleu graduate and Painted spin Executive Chef Thomas Collins. Favorites include the Mexican Street Corn, Calamari Pizza and Pesto Fries.
DRINKS
Master Mixologist Trip Sandifer put together a menu featuring a slew of signature cocktails,artisanal wines and craft beers. The bar is jam packed all night and definitely the heart of the bowling alley. Be sure to try the Moscow Mule slushie!
ACTIVITIES
Of course bowling is the focal point, but the classic interactive games like bocce, darts, Skee-ball, and ping pong steal the show at times. There's a ton of TVs so you can watch your favorite sports. On some weekends you can catch live music and it definitely heightens the experience.
OVERALL
The Painted Pin is great for girls night out or date night. It's definitely more adult oriented then your typical bowling alley (leave the kids at home). If you want an actual lane, be sure to call ahead and ask about the wait because your wait time can be from 2 minutes up to 5 hours depending on how busy it is. Valet parking is only $2 but it's also the method of parking on the property. There is a light dress code (no hats, headbands, or sunglasses).
Check them out at www.thepaintedpin.com | 737 Miami Cir NE, Atlanta, GA

EXCLUSIVE: The developers plan to open a similar space called The Painted Duck on the Westside this summer.
Trévon Williams
Free spirited snob. The best things in life are free; the second best are very expensive.